In New Jersey… It is illegal to offer whiskey or cigarettes to animals a the local zoo.

Via someecards
If you are looking to save money, bringing a bagged lunch to work is a good first step. (Check out this great Lunch Savings Calculator to see how much you could be saving.) However, if you want to be green too, you need to go a step further. Brown lunch sacks, plastic storage bags, and plastic…
We cope in different ways——I like Sex and being awesome.
Hump Day should always be celebrated….but with actually humping because honestly there is no other way!
Its hard to let go of something so beautiful. – pretty woman
Good Morning! How do you like your eggs?
Our task must be to free ourselves by widening our circle of compassion to embrace all living creatures and the whole of nature and its beauty.
it only get's worse as they get older….
Green Tip Tuesday: I #workout
Here at Swipes Inc. , we love to workout. Not in the office per se but many of us have a workout regiment that we stick to! Some of us do weights while others like to take Hot Yoga, Spin or Zumba classes!
Well I'm here to say, I'm more of a Spin and Zumba girl myself. These classes really help break up the monotony of working out. For some of us working out by ourselves is hard to do because the motivation just isn't there. One or two days into it, you're going hard—-the next 5 days you've already given up! Trust  me, I know—- I've been that person plenty of times! Participating in classes keep you motivated and they are actually a lot of fun.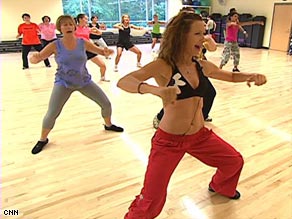 Zumba, which I've recently started doing, combines latin and international music with a fun and effective work-out! You will burn the calories. Some feel intimidated because they "can't" dance! Pish posh, this is for everyone! You don't have to have all the rhythm in the world just move your body! And if you're afraid of the classes there are DVD's you can do in the privacy of your home.
But whatever you choose to do—-workout! Staying Sexy and Green are important for the mind, body, and soul. And although exercise is just one component, it's one of the most important. 30 minutes a day can seriously go a long way. If you been hesitating on working out, start today! Take a walk around the block or turn the music up loud and dance in your living room! Just get that heart rate pumping!
Stay Sexy Peeps!
Peace, Lovin, Swipes :)